Parking at Conestoga
January 2022: Students and employees that require access to campus do not need to purchase a parking permit or pass for the month of January.
Winter 2022 term: A parking pass or permit will be required to park on campus effective January 3, 2022.
Parking permits will be available for purchase in the Parking Portal using your Conestoga network ID. Monthly and term parking will be available for purchase starting January 3, 2022.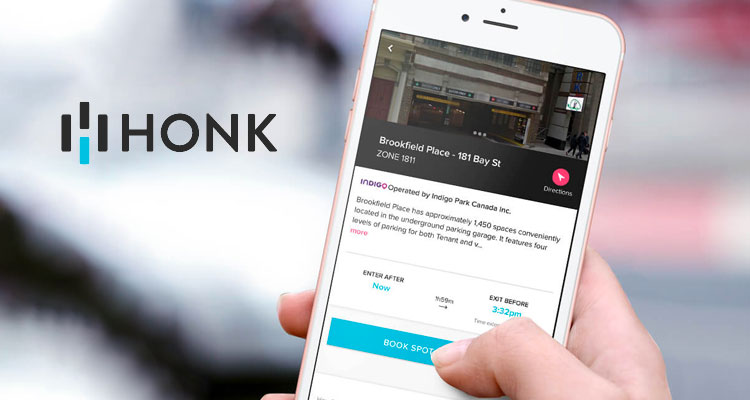 Important information for January 2022

Students and employees who require access to campus are not required to purchase a parking permit or pass to park onsite for the month of January. As the college's onsite activities and services return, the sale of parking permits will resume. Parking lots continue to be monitored by Security Services. Please follow the Parking and Traffic Regulations while utilizing parking services on site. Contact parking@conestogac.on.ca with any questions.



Hourly and daily parking 

Pay for hourly or daily parking using HonkMobile. Download the app on the App Store or Google Play.

Once downloaded, register by entering your personal credit card and vehicle information.

You will be notified by text message 15 minutes before your parking expires. You can top up your time from anywhere on campus.
Alternative transportation
Conestoga encourages alternative transportation.
Bike racks

Bicycles are prohibited from entering all Conestoga buildings. Bike racks are located at all campuses. Please lock your bike properly.
CSI shuttle

The CSI shuttle runs from the Doon campus, to the residence, to the Cambridge campus multiple times a day.
Public transit

GO Transit

To qualify for the student fare, students must have a GO Transit-approved student ID. Apply for an electronic GO Transit-issued student ID using the online application . For more information about the program, visit  GO Transit Student ID .

Grand River Transit (GRT)

GRT provides transportation throughout K-W and Cambridge. Visit grt.ca for information on fares  and  schedules , or to use Trip Planner . Full-time students can purchase a 4-month term bus pass . Pay-as-you-go EasyGo fare cards are also available for purchase at the Doon campus bookstore.

Guelph Transit

Visit guelphtransit.ca for more information on fares, routes, and schedules.
Carpooling

If you would like to share a parking permit and carpool, please register all the vehicles that will be used. You can only have one of the vehicles registered to the permit on campus at a time. Be aware, the person whose name appears on the parking system is responsible for the permit.