Enhance your college experience with Student Engagement. We will support you with getting started and transitioning to college life, finding meaningful opportunities to get involved, and developing skills and knowledge to support your academic, personal and professional success.
We are committed to welcoming and including all members of our diverse college community through initiatives that allow everyone to develop a sense of belonging and connection.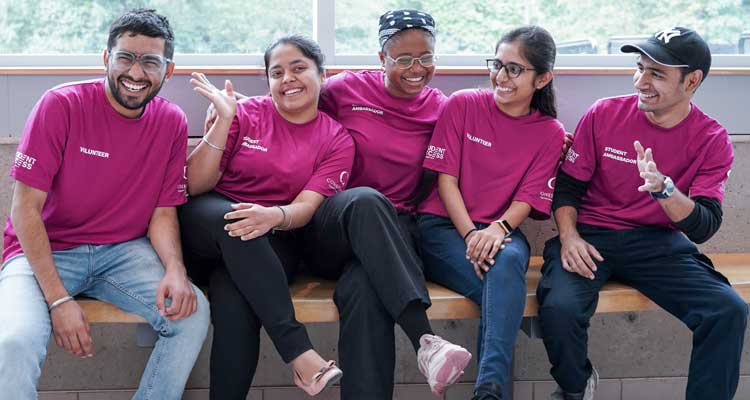 Get involved
Discover hundreds of opportunities to get involved in each term on the Student Success Portal's Event & Activities page.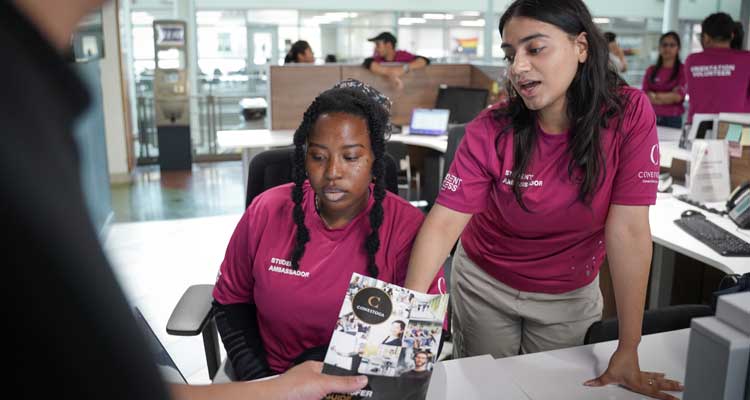 Co-Curricular Record (CCR)
Receive official recognition for your involvement on your Co-Curricular Record (CCR).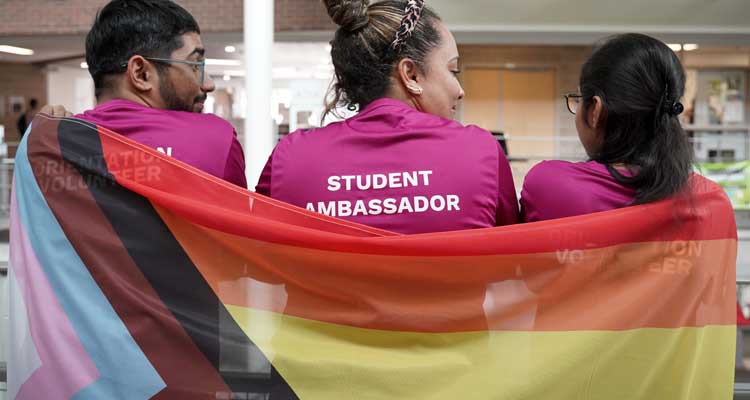 Equity, diversity & inclusion
Connect with others and contribute to our diverse Conestoga community.

Orientation
---
Set yourself up for success with our Orientation supports:

Visit the Orientation website for a customized orientation checklist and your orientation day details.
Complete the Conestoga 101 (CON0101) course in eConestoga during your first term for an introduction to services, supports, and opportunities at Conestoga.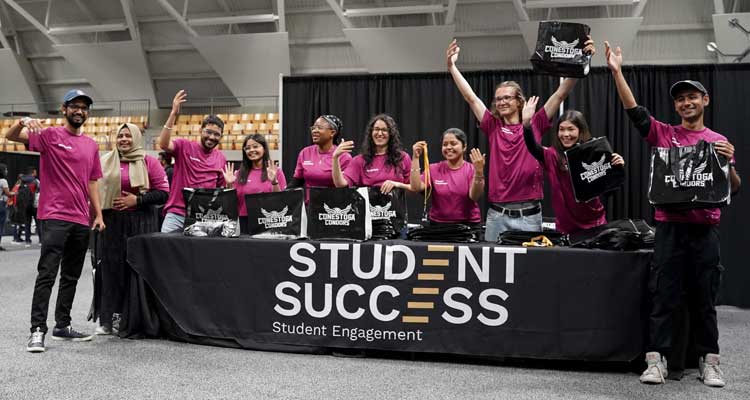 Learn more about Student Engagement

Our mission

Student Engagement inspires students to enhance their college experience by engaging in co-curricular opportunities and connecting with the Conestoga community.

We support students in their transition to college by developing resources to foster academic, personal, and professional success. 

We engage all Conestoga students, faculty, and staff through education, programming, and initiatives to raise awareness, encourage discussion, and promote the inclusion of all students.

We provide students with experiential professional development opportunities to empower them to be successful students, leaders, and members of their communities.

Student Engagement collaborates with Conestoga students, the student association, faculty, staff, and the wider community to continuously enhance the holistic student experience.
Our vision

Conestoga College will be sought out for its dynamic Student Engagement experience.

All students will feel welcome, included, and have a sense of belonging while actively participating in Student Engagement initiatives and professional development opportunities throughout their studies.

Students will be equipped with the skills, knowledge, and confidence to act as leaders of positive change in the Conestoga and wider community.
Our values

Equity: We value ensuring all Conestoga students have equitable opportunities and access to Student Engagement initiatives to help them thrive in post-secondary education.

Diversity: We value and celebrate the diversity of individuals within our student population and strive to develop programming and supports representative of that diversity.

Inclusion: We value the meaningful inclusion of all students in the Conestoga community and actively include student perspectives to inform the continuous improvement of Student Engagement.